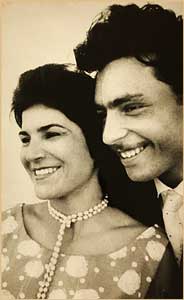 Sylvia Kontente designs and produces the finest bracelets in 18K gold, set with premium quality precision-cut diamonds.   Our bracelets are made in Italy under meticulous craftsmanship.  In fact, we craft our product under such rigorous standards, we are often assigned the task of extending our manufacturing process.
The Kontente family has been designing and producing jewelry for the past 25 years. Launched with a desire to establish our own personal hallmark, SYLVIA KONTENTE is governed by four principles:  Style, Design, Quality, and Value, and these guide us throughout the manufacturing process.  The axiom of timeless design and superb quality applies to every piece we craft with the satisfaction of the wearer in mind.
Mission Statement
The Pursuit of Excellence in Style, Design, Quality and Value.